Car Painting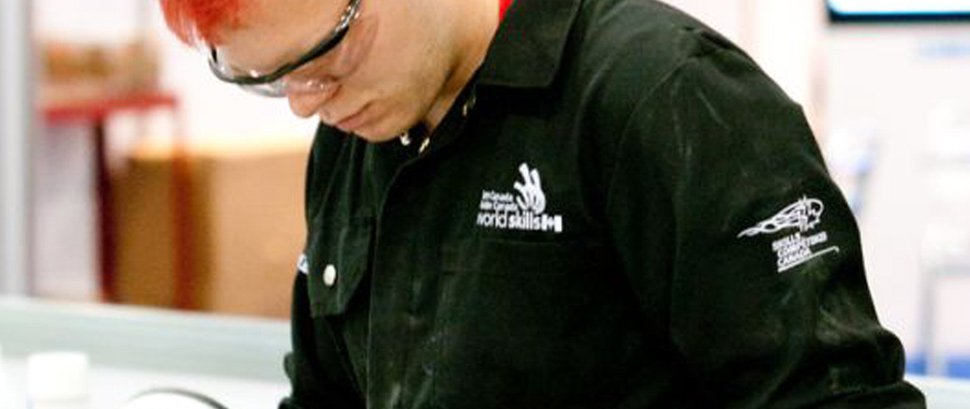 A career in car painting involves cleaning and preparing panels for paint applications. Car painters are required to mix and apply undercoats and clear coats as well as refinish plastic substrates. They perform the prepping and painting of objects on steel body panels. In addition they remove surface paint defects on automotive parts. In these cases, they perform a colour tinting to a blendable match. Car painters use a variety of equipment including sanders, blow guns, painting tools, spray guns, and polishers.
Main dutiesAutomotive painters perform some or all of the following duties:
File, grind and sand repaired body surfaces using hand and power tools
Mask and tape auto body surfaces in preparation for painting
Mix paint, blend and match colors
Apply primers and repaint surfaces using brush or spray guns
Determine necessary application of paint for a thorough coat
Check for runs or sags in the pain the insure the quality of the product.
Who do they work for?
Dealerships
Independent garages
Specialty repair shops
Sample titles
Automotive painter
Automotive painter apprentice
Painter motor vehicle repair
Essential Skills
Numeracy
Thinking: decision making, job task planning, organizing
Document use
How to join the field
Completion of secondary school is usually required.
Completion of a two- to three-year automotive painter apprenticeship program or a combination of one year of work experience in the automotive painter trade and completion of a high school or college automotive painting program is usually required for automotive painter trade certification.
Trade certification is compulsory in Alberta and British Columbia and available, but voluntary, in Newfoundland and Labrador, Prince Edward Island, Nova Scotia, New Brunswick, Ontario, Manitoba, Saskatchewan, Nunavut and the Northwest Territories.
Interprovincial trade certification (Red Seal) is also available to qualified automotive painters.
Salary
Minimum $15.00
Maximum $29.00
Annual salaries between $31,500 to $65,500
For more information, contact:
Skills/Compétences Canada
294 Albert Street, Suite 201
Ottawa, ON K1P 6E6
Tel: 877 754 5226
Website : http://skillscompetencescanada.com/en/