Autobody Repair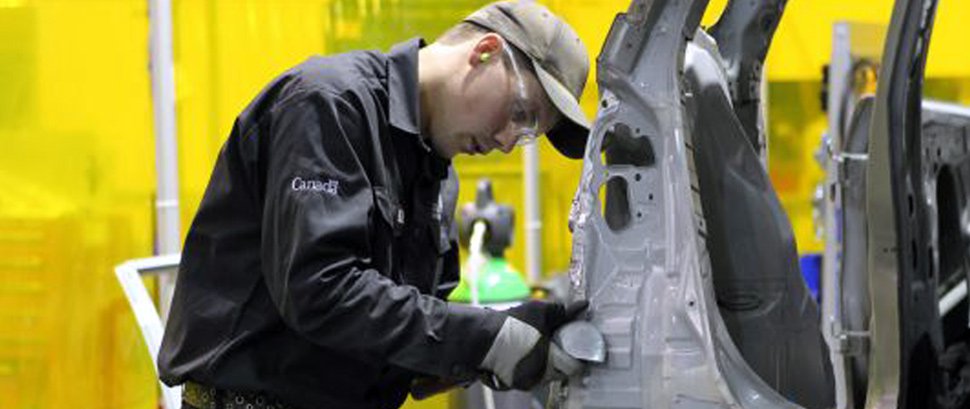 Autobody technicians make body repairs to cars, trucks and other motor vehicles using traditional hand tools and a range of specialty body repair tools such as MIG welders, spot welders, blocks, hammers and spray guns. These repairs are accomplished by inspecting and determining the repair work needed, developing appropriate methods for each job and applying a broad knowledge of automotive construction and repair techniques.
Autobody technicians use frame machines with computerized, laser and mechanical measuring systems to restore damaged frames and sections to their original shape and location. Less serious dents are straightened with hydraulic jacks or body hand tools. In addition, they remove badly damaged sections of body panels and weld and adhesive bond new sections in to replace them.
A career in autobody repair can cover a number of different areas, such as paint and refinishing, body work and frame work, although paint is considered a separate trade. Knowledge of this profession is applicable to many other areas of the automotive sector, and there is a high demand for skilled employees throughout the industry.
Main dutiesWorkers in this unit group perform some or all of the following duties:
Review damage report and estimates of repair cost and plan work to be performed
Repair and replace front end components, body components, doors and frame and underbody components
Hammer out dents, buckles and other defects using blocks and hammers
Operate soldering equipment or use plastic filler to fill holes, dents and seams
Remove damaged fenders, panels and grills using wrenches and cutting torch and bolt or weld replacement parts into place
Straighten bent frames using frame and underbody pulling and anchoring equipment
File, grind and sand repaired body surfaces using hand and power tools
Mask and tape auto body surfaces in preparation for painting
Mix paint, blend and match colors
Apply primers and repaint surfaces using brush or spray guns
Repair and replace glass components such as windshields, windows and sunroofs
Repair or replace interior components, such as seat frame assembly, carpets and floorboard insulation
Inspect repaired vehicles and test drive vehicles for proper handling.
Who do they work for?
Car dealerships
Independent garages
Specialty repair shops
Self-employed
Sample titles
Automotive refinisher
Auto body repairer
Automotive damage appraiser
Automotive restoration
Glass technician
Essential Skills
How to join the field
Completion of secondary school is usually required.
Completion of a three- to four-year motor vehicle body repair apprenticeship program or a combination of over three years of work experience in the motor vehicle body repair trade and completion of a high school or college automotive body repair program is usually required to be eligible for trade certification.
Trade certification for motor vehicle body repair (metal and paint) is compulsory in Quebec, Ontario, Alberta and British Columbia and available, but voluntary, in all other provinces and the territories.
Interprovincial trade certification (Red Seal) is available to qualified motor vehicle body repairers (metal and paint).
Salary
Minimum $11.00
Maximum $31.00
Annual salaries between $22,500 to $65,000
For more information, contact:
Skills/Compétences Canada
294 Albert Street, Suite 201
Ottawa, ON K1P 6E6
Tel: 877 754 5226
Website : http://skillscompetencescanada.com/en/