Workplace Safety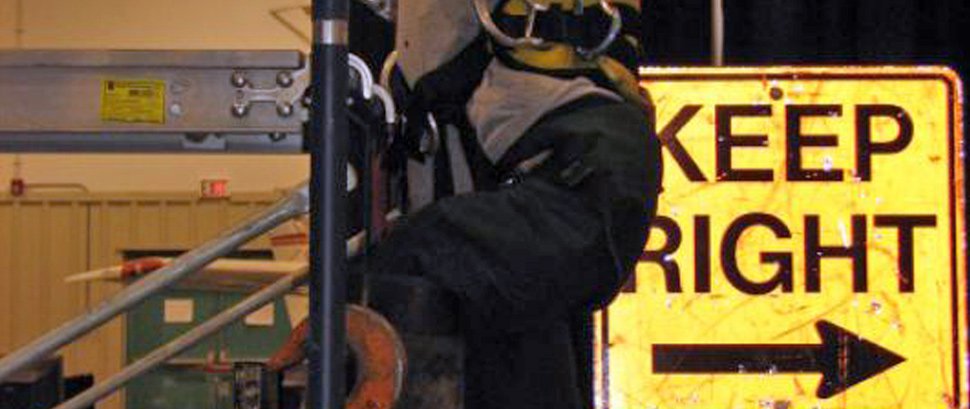 Inspectors in this unit group evaluate and monitor health and safety hazards and develop strategies to control risks in the workplace. They inspect restaurants, public facilities, industrial establishments, municipal water systems and other workplaces to ensure compliance with government regulations regarding sanitation, pollution control, the handling and storage of hazardous substances and workplace safety. They are employed throughout the private and public sectors.
Main dutiesPublic and environmental health inspectors in this unit group perform some or all of the following duties:
Inspect the sanitary conditions of restaurants, hotels, schools, hospitals and other public facilities or institutions
Conduct surveys and monitoring programs of the natural environment to identify sources of pollution
Collect samples of water for analysis; measure physical, biological and chemical workplace hazards; and conduct safety and environmental audits
Investigate health and safety related complaints, spills of hazardous chemicals, outbreaks of diseases or poisonings and workplace accidents
Inspect workplaces to ensure that equipment, materials and production processes do not present a safety or health hazard to employees or to the general public
Develop, implement and evaluate health and safety programs and strategies
Initiate enforcement procedures to fine or to close an establishment contravening municipal, provincial or federal regulations
Provide consultation and deliver training programs to employers, employees and the general public on issues of public health, environmental protection or workplace safety.
Industrial related health and safety inspectors perform some or all of the following duties:
Examine plans, drawings, and site layouts for new buildings, building renovations and other proposed structures
Inspect construction of buildings, bridges, dams, highways and other types of building and engineering construction for conformance to drawings, specifications, building codes or other applicable ordinances
Inspect and test electrical or plumbing installations in buildings to ensure compliance with municipal, provincial and federal regulations
Inspect steel framework, concrete forms, reinforcing steel mesh and rods, concrete or pre-stressed concrete to ensure quality standards and to verify conformance to specifications and building codes
Inspect construction of sewer systems and pipelines
Inspect construction sites to ensure that safe working conditions are maintained
Inspect existing buildings to identify and report on structural defects, fire hazards and other threats to safety
Inspect new or resale homes on behalf of clients and assess and provide reports on the physical condition of property.
Who do they work for?
Federal, provincial and municipal government
Manufacturing plants
Mining companies
Construction companies
Environmental agencies
Self-employed (consultant)
Housing companies
Water inspection agencies
Sample titles
Health officer
Health inspector
Health and safety officer
Occupational health and safety officer
Public health inspector
Water inspector
Environmental health inspector
Construction inspector
Home inspector
Essential Skills
Reading
Document Use
Writing
Thinking
How to join the field
Public and Environmental
A bachelor's degree or college diploma in a discipline such as food science, environmental studies, chemistry or health and safety is usually required.
In some establishments, several years of related work experience and the completion of in-house training courses may substitute for formal education.
Public health inspectors employed outside Quebec require certification with the Canadian Institute of Public Health Inspectors.
Occupational health and safety officers may require certification with the Association for Canadian Registered Safety Professionals.
Industrial related health officers
Completion of secondary school is required.
A college diploma in construction, civil engineering or architectural technology plus several years of related work experience or Several years of experience as a qualified tradesperson in a construction trade, such as plumbing, carpentry or electrical trade are required.
Provincial certification in a skilled trade or as an engineering technologist is usually required.
Leadership in Energy and Environmental Design (LEED) certification is offered by the Canada Green Building Council and may be required by some employers.
Salary
Minimum $20.00
Maximum $43.00
Annual salaries between $38,500 to $85,000
For more information, contact:
Canadian Centre for Occupational Health and Safety
135 Hunter Street East
Hamilton, ON L8N 1M5
Tel: 905 572 2981
Website:
http://www.ccohs.ca/