Fashion Technology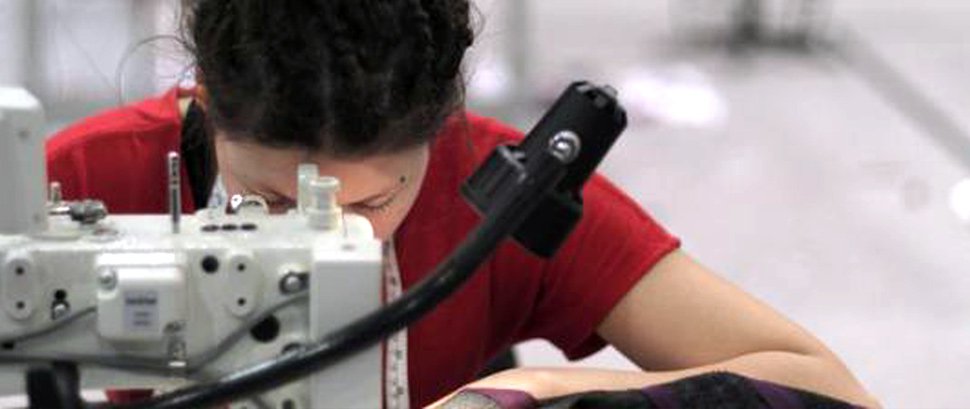 The skills required to work in the clothing and textile industry can lead to various careers in the fashion sector, which also encompasses apparel production, manufacturing, management, marketing and sales. Apparel production is a very exacting profession that requires a great deal of creativity. It involves measuring, tracing, cutting, sewing, fitting, adjusting and finishing. These steps are taken according to the specifications provided. Dressmakers can also create their own designs and sketch patterns for garments that are tailor-made for specific clients or sold off the rack in retail stores.
Computers have transformed the clothing design/production industry. Compared to traditional methods, computer-aided design (CAD) is generally quicker and more precise. It makes it easier for designers to create variations of the same pattern. Knowledge of fashion marketing principles helps designers to market their creations.
Main duties
Designing the look and feel of garments
Measuring and cutting garments to appropriate size and lengths
Cutting, sewing and fitting garments to clients and adjusting and tailoring to suit the needs to the purchaser
Work with computers and CAD to ensure precision and feel or clothing.
Follow instructions when creating garments.
Fashion designers design and create clothing and accessories for men, women and children
Who do they work for?
Manufacturing and service
Retail stores
Specialty shops
Department stores
Sample titles
Buyer
Pattern designer
Costume designer
Essential Skills
Numeracy
Thinking: critical document use
How to join the field
Completion of a college or art school program in theatre design, clothing design or exhibit design is required or A university degree in fine arts or visual arts with specialization in theatre design, clothing design or exhibit design
Creative ability, as demonstrated by a portfolio of work, is required.
Use of computer-aided design (CAD) software may be required.
Salary
Annual salaries between $30,500 to $70,500
For more information, contact:
Skills/Compétences Canada
294 Albert Street, Suite 201
Ottawa, ON K1P 6E6
Tel: 877 754 5226
Website : http://skillscompetencescanada.com/en/