Cooking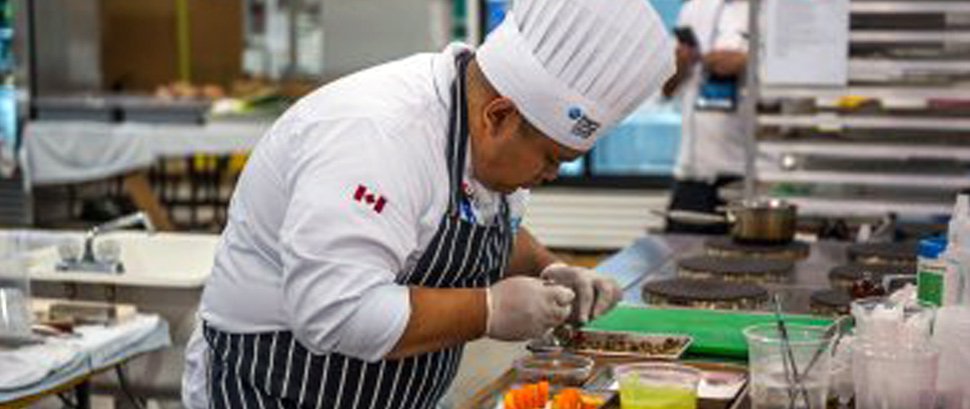 Cooks prepare and present a wide variety of foods. Cooks duties may include some or all of the following: prepare complete meals or individual dishes and food product, prepare special dietary consideration foods and meals, participate in the scheduling and supervision of kitchen staff, oversee food production operation, maintain operational inventory and record, participate and maintain effective sanitation procedures, may plan menus and determine food quality, quantity and cost, participate in the hiring and training of food production staff. Cooks may specialize in the preparation of ethnic or specialty dishes.
Main dutiesCooks perform some or all of the following duties:
Prepare and cook complete meals or individual dishes and foods
Prepare and cook special meals for patients as instructed by dietitian or chef
Schedule and supervise kitchen helpers
Oversee kitchen operations
Maintain inventory and records of food, supplies and equipment
May set up and oversee buffets
May clean kitchen and work area
May plan menus, determine size of food portions, estimate food requirements and costs, and monitor and order supplies.
May hire and train kitchen staff
Who do they work for?
Restaurants
Hotels/resorts
Food service chains
Catering firms
Remote campsites
Institutions
Eco tourism
Travel operations
Food processors
Self-employed
Sample titles
Restaurant server
Teacher
Business owner
Line cook
Short order cook
Essential Skills
Oral communication
Thinking: problem solving, job task planning and organization
Reading
Document use
How to join the field
Completion of secondary school is usually required.
Completion of a three-year apprenticeship program for cooks or Completion of college or other program in cooking or Several years of commercial cooking experience are required.
Trade certification is available, but voluntary, in all provinces and territories.
Red Seal endorsement is also available to qualified cooks upon successful completion of the interprovincial Red Seal examination.
Salary
Minimum $11.00
Maximum $16.00
Annual salaries between $21,500 to $40,500
For more information, contact:
Skills/Compétences Canada
294 Albert Street, Suite 201
Ottawa, ON K1P 6E6
Tel: 877 754 5226
Website : http://skillscompetencescanada.com/en/