Aesthetics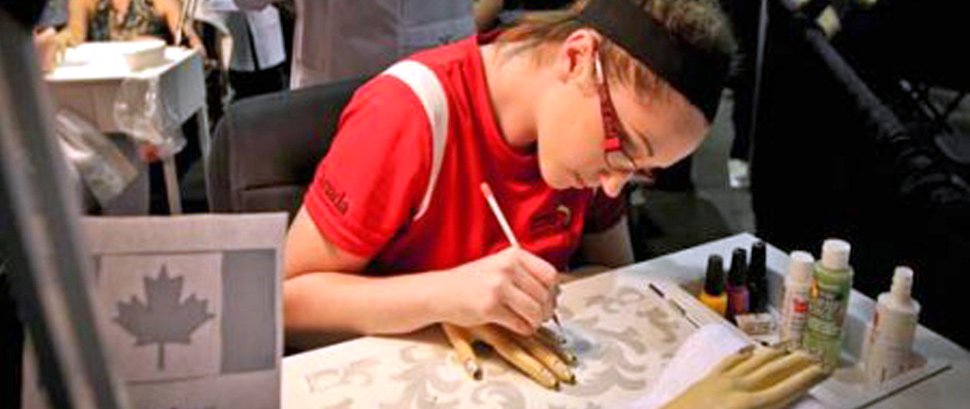 Aesthetics will take the aesthetician on a journey into a career ripe with opportunity for success and personal satisfaction. The need for professional aestheticians has grown due to consumer demands brought about by a growing population, increased longevity and a new prospective on health and well being. The more holistic approach to beauty has given birth to a new era that has broadened treatment options and created a much stronger connection between beauty, health and wellness.
As the demand for new service soars, so does the need for professionally trained aestheticians. Any resort, cruise ship, tourism location or business that caters to grooming, health and beauty clientele, provides an opportunity. Today's trained aestheticians have begun to branch out in such areas as dermatology clinics and Medical Spas where the integration of surgical procedures and aesthetic treatments are uniting, thus allowing estheticians to work along with health professionals to administer pre and postoperative treatments.
Main dutiesThe following is a summary of main duties for some occupations in this unit group:
Aestheticians give facial and other body treatments using specialized products and techniques.
Cosmeticians advise customers on the use of make-up and other beauty products and apply make-up to customers; may specialize in applying makeup to models or other individuals for special occasions.
Electrologists remove unwanted hair permanently from client's face or body using needle only specialized electrical hair removal equipment, laser and other equipment.
Manicurists and pedicurists clean, shape and polish fingernails and toenails and provide related treatments.
Scalp treatment specialists apply medicated lotions to treat scalp conditions and hair loss.
Tattoo artists apply permanent designs to customer's skin, using electric needles and chemical dyes; may also apply temporary designs to customer's skin.
Hair replacement technicians (non-medical) prepare and apply custom-made hair pieces to customer's scalp, weave customer's hair to hair pieces and provide scalp treatments.
Who do they work for?
Skin care clinics
Full-service salons
Day salons/spas
Medical spas
Wellness centers
Self-employed
Sample titles
Makeup artist
Skin care specialist
Nail technician
Medical aesthetics assistant
Cosmetician
Electrologist
Aesthetician
Manicurist/pedicurist
Essential Skills
Numeracy
Oral Communication
Thinking
How to join the field
Completion of high school, college or beauty school programs for cosmeticians, aestheticians, electrologists, manicurists and pedicurists is required or on-the-job training is provided.
Electrologists usually require certification from an electrologist's educational or training institution.
Membership in a provincial or national electrolysis association may be required.
Completion of a registered dermal therapy program may be required to provide electrology laser and vascular treatments.
Aestheticians usually require certification from an esthetician's educational or training institution.
Apprenticeship for electrologists, estheticians and nail technicians is available in Manitoba. Trade certification for these occupations is compulsory in that province.
Salary
Minimum $11.00
Maximum $16.00
Annual salaries between $21,500 to $40,500
For more information, contact:
Skills/Compétences Canada
294 Albert Street, Suite 201
Ottawa, ON K1P 6E6
Tel: 877 754 5226
Website : http://skillscompetencescanada.com/en/