Robotics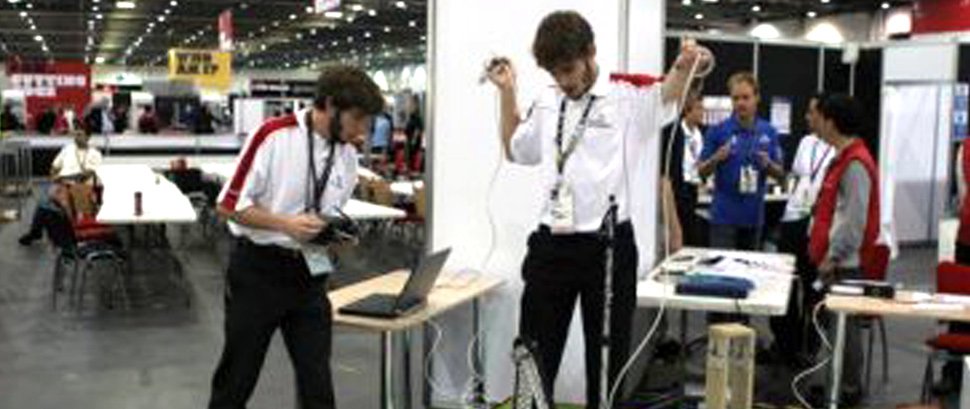 Due to improvements in computers and the increasing use of robots, companies must now be able to access and apply these emerging technologies in the design and manufacture of products to remain competitive. The ability to prove that the basic design works, called rapid prototyping, and concurrent engineering, the process in which a design is evaluated and modified by a team, are two of the new methods that industry uses to reduce the time and cost of bringing new products to market.
Main dutiesRobotics engineers perform some or all of the following duties:
Building, configuring, and testing robots
Designing software systems to control their robotic systems, such as those robots used for manufacturing
Designing automated robotic systems that are used to increase the production and precision levels within a specific industry
Analyzing and evaluating the prototypes and robotic systems they have created. This is generally a never-ending task, since technology is constantly changing and advancing
Reviewing and approving cost estimates and design calculations
Serving as technical support for the robotic systems they have created
Teaching plans paths to robots
Performing research into the design, operation and performance of robotic mechanism components or systems
Who do they work for?
Agricultural
Military
Medical
Manufacturing
Sample titles
Computer programmer
Industrial designer
Tool and die maker
Essential Skills
Numeracy
Thinking: Problem solving
Document use
How to join the field
Mathematical and science skills
Bachelor's degree in robotics engineering or other program (electrical, mechanical, etc.)
College diploma in Robotics and Automation Control
College Certificate in Robotics Technician
College diploma in electro-mechanical engineering technician (robotics)
Salary
Annual salaries between $60,000 to $120,000
For more information, contact:
Skills/Compétences Canada
294 Albert Street, Suite 201
Ottawa, ON K1P 6E6
Tel: 877 754 5226
Website : http://skillscompetencescanada.com/en/