STEM and Control Systems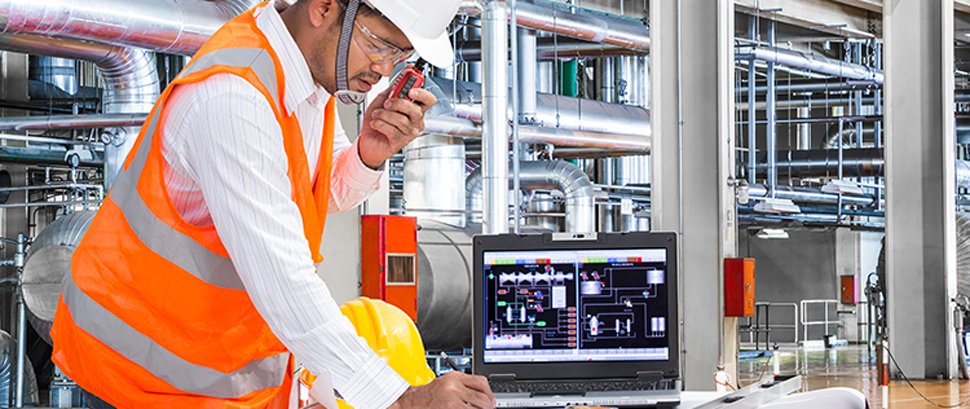 STEM and Control Systems operators use devices, or set of devices, that manage, command, direct or regulate the behavior of other devices or systems. Industrial control systems are used in industrial production for controlling equipment or machines.
There are two common classes of control systems: open loop control systems and closed loop control systems. In open loop control systems output is generated based on inputs. In closed loop control systems current output is taken into consideration and corrections are made based on feedback. A closed loop system is also called a feedback control system.
Main dutiesSTEM and Control System technicians perform some or all of the following duties:
Conduct research into the feasibility, design, operation and performance of electrical generation and distribution networks, electrical machinery and components and electronic communications, instrumentation and control systems, equipment, and components
Prepare material cost and timing estimates, reports and design specifications for electrical and electronic systems and equipment
Design electrical and electronic circuits, components, systems and equipment
Conduct micro or nanodevices simulations, characterization, process modeling and integration in the development of new electronic devices and products
Supervise and inspect the installation, modification, testing and operation of electrical and electronic systems and equipment
Develop maintenance and operating standards for electrical and electronic systems and equipment
Investigate electrical or electronic failures
Prepare contract documents and evaluate tenders for construction or maintenance
Supervise technicians, technologists, programmers, analysts and other engineers.
Who do they work for?
Electrical utilities companies
Manufacturers
Electronics companies
Consulting firms
Transportation industries
Government
Sample titles
Avionics engineer
Control systems engineer
Design engineer
Electrical engineer
Instrumentation and control engineer
Process control engineer
Essential Skills
Document Use
Numeracy – Measurement and Calculation Math and Data Analysis
Thinking
Digital Technology
How to join the field
A two or three year diploma in electrical or electronics engineering technology or in an appropriate related engineering technology discipline is required.
A bachelor's degree in electrical or electronics engineering or in an appropriate related engineering discipline is required.
A master's or doctoral degree in a related engineering discipline may be obtained.
Licensing by a provincial or territorial association of professional engineers is required to approve engineering drawings and reports and to practice as a Professional Engineer (P.Eng.).
Leadership in Energy and Environmental Design (LEED) certification is offered by the Canada Green Building Council and may be required by some employers.
Salary
Minimum $20.00
Maximum $35.00
Annual salaries between $45,000 to $90,000
For more information, contact:
Skills/Compétences Canada
294 Albert Street, Suite 201
Ottawa, ON K1P 6E6
Tel: 877 754 5226
Website : http://skillscompetencescanada.com/en/