Landscape Gardening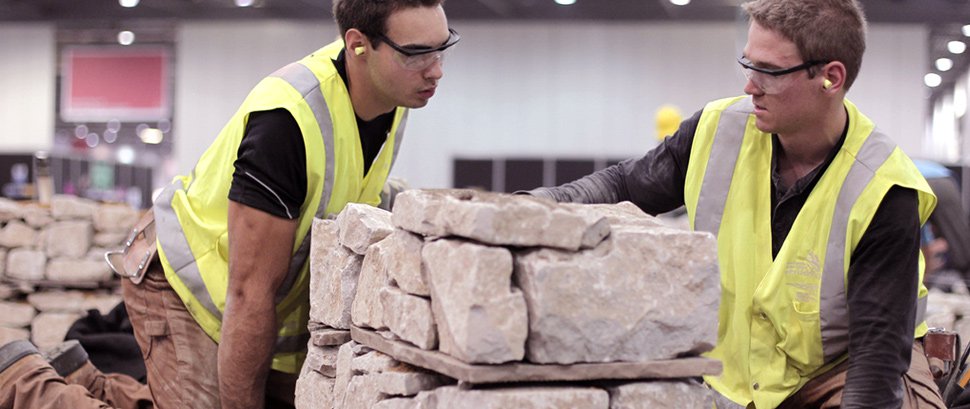 Landscape gardening involves the art and science of the selection and culturing of plants, and the arrangement of landscape structures using materials such as soil, wood, stone and concrete. Combinations of all of these constitute the built landscape, where additional expertise in the care and ongoing maintenance of plants is employed.
Working in parks, garden centers, landscape companies, golf courses, and plant nurseries, landscape gardeners the world over are typically dedicated individuals who gain immense satisfaction from their work. From the planning and layout of the landscape project, through building and finally maintenance, the specialized expertise gained from experience and training is well utilized. Knowledge of botanical and common plant names, plant biology and species culture, climate zones, soils and fertility, water and nutrients, and related requirements, are very basic requirements. Materials and construction knowledge is essential to creating functional, sustainable, and safe landscapes for the enjoyment of few or many, as the case may be.
Main dutiesThe following is a summary of the main duties for some occupations in this unit group:
Arborists and tree service technicians examine trees and shrubs to diagnose problems and disease, and apply various treatments such as pruning, spraying, repairing damaged areas and injecting with treatment solutions.
Golf course superintendents direct crews who maintain the health and appearance of golf courses and their surrounding landscapes, plant and move trees, and apply fertilizers, fungicides, herbicides and pesticides.
Horticulturists plan and co-ordinate the growth and use of plants for landscaping, ornamental uses and other purposes.
Landscape designers and landscape architectural technicians and technologists survey and assess sites, prepare drawings, sketches and reports and perform other duties to assist landscape architects in designing landscaped environments.
Landscape gardeners plant and maintain private and public lawns and gardens.
Landscapers plan and construct landscaped environments which may include trees, shrubberies, lawns, fences, decks, patios and other landscape structures.
Lawn care specialists visit clients, assess the health of lawns, and apply fertilizer, pesticides and other lawn care products.
Who do they work for?
Self-employed
Garden centres
Landscaping companies
Golf courses
Plant nurseries
Sample titles
Parks and garden planning
Turf management
Arboriculture
Landscape architectural design
Greenhouse production
Landscape construction
Education and research
Essential Skills
Document use
Numeracy
Thinking: Problem Solving, Critical
How to join the field
Completion of a university or college program in agronomy, arboriculture, horticulture, landscaping, landscape design or landscape technology is usually required.
Experience as a landscape and grounds maintenance labourer may be required for golf course superintendents, landscape gardeners and landscapers.
An apprenticeship program is available for horticulturists, arboriculturists and landscape gardeners.
A provincial licence to apply chemical fertilizers, fungicides, herbicides and pesticides may be required.
In Quebec, membership in the regulatory body is required to use the title of Professional Technologist.
Salary
Minimum: $15.50
Maximum: $33.00
Annual salaries between $33,000 to $63,500
For more information, contact:
Skills/Compétences Canada
294 Albert Street, Suite 201
Ottawa, ON K1P 6E6
Tel: 877 754 5226
Website : http://skillscompetencescanada.com/en/