Brick Masonry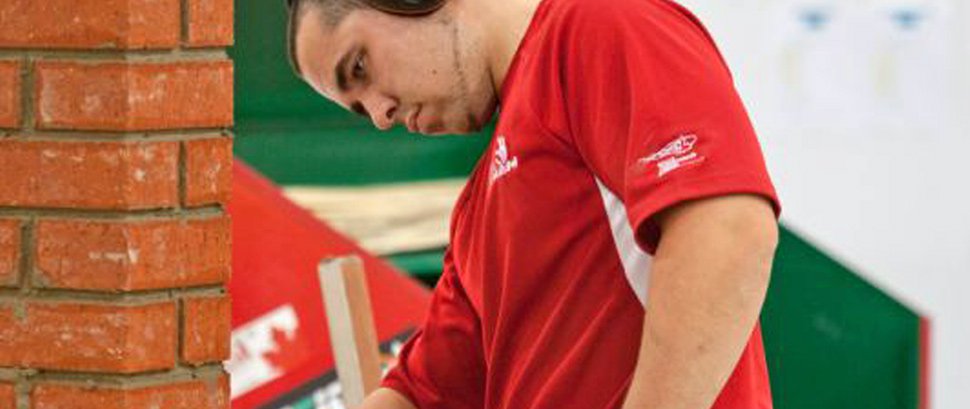 Every project starts with an examination of the plans and technical specifications with the architect or engineer in charge to see what has to be done, followed by material selection and work site preparation. Masons use an assortment of tools such as trowels to spread mortar, plumb lines and squares to check angles and alignment, and power saws, hammers and chisels to shape materials. These tools are used to build walls, floors, partitions, fireplaces, chimneys and other structures made of brick, pre-cast masonry panels, concrete blocks and other masonry materials. Masons must understand the effects that air, moisture and pressure can have on these structures in order to meet construction safety standards.
Main dutiesBricklayers perform some or all of the following duties:
Read sketches and blueprints to calculate materials required;
Cut and trim bricks and concrete blocks to specification using hand and power tools;
Prepare and lay bricks, concrete blocks, stone, structural tiles and similar materials to construct or repair walls, foundations and other structures in residential, industrial and commercial construction;
Line or reline furnaces, kilns, boilers and similar installations using refractory or acid-resistant bricks, refractory concretes, plastic refractories and other materials;
Construct and install prefabricated masonry units;
Lay bricks or other masonry units to build patios, garden walls and other decorative installations.
Who do they work for?
Self-employed
Construction companies
Landscaping companies
Masonry companies
Sample titles
Apprentice Bricklayer
Tile Setter
Bricklayer
Brick Mason
Refractory Bricklayer and Repairer
Stonemason
Essential Skills
Document use
Numeracy
Thinking: Problem Solving, Job Task Planning and Organization
How to join the field
Completion of secondary school is usually required.
Completion of a three to four year apprenticeship program or A combination of over four years of work experience in the trade and some high school, college or industry courses in bricklaying is usually required to be eligible for trade certification.
Trade certification for bricklayers is compulsory in Nova Scotia, New Brunswick and Quebec and available, but voluntary, in all other provinces and the Yukon.
Trade certification for stonemasons is available, but voluntary, in Newfoundland and Labrador.
Interprovincial trade certification (Red Seal) is also available to qualified bricklayers.
Salary
Minimum: $18.00
Maximum: $36.00
Annual salaries between $47,000 to $62,000
For more information, contact:
Skills/Compétences Canada
294 Albert Street, Suite 201
Ottawa, ON K1P 6E6
Tel: 877 754 5226
Website : http://skillscompetencescanada.com/en/